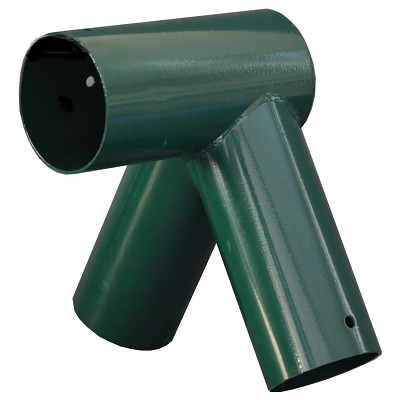 Connector Swing-Junction
[N7058-M04-802B]
LoggyLand coupling for the construction of a swing frame
LoggyLand couplings are needed as connection between different larch wood elements.
The swing coupling has 1 opening with Ø 12 cm diameter and 2 openings with Ø 10 cm diameter. It is used in a classic way to build swing frames.
Each LoggyLand coupling is made of solid iron and equipped with punched holes.
The metal is painted with rust protection and sealed with a powder coating.